1) Advanced Towed Artillery Gun System (ATAGS): An indigenously developed howitzer gun, ATAG, became part of the 21-gun salute during the Independence Day ceremony for the first time.
The ATAGS is an indigenous 155 mm x 52 calibre howitzer gun developed by the Defence Research and Development Organisation (DRDO) with its Pune-based facility Armament Research and Development Establishment (ARDE) being the nodal agency.
2) Nagorno-Karabakh: The Nagorno-Karabakh conflict is an ethnic and territorial conflict between Armenia and Azerbaijan over the disputed region of Nagorno-Karabakh, inhabited mostly by ethnic Armenians, but located within the boundaries of Azerbaijan.
Years of clashes followed between Azerbaijan forces and Armenian separatists ended in 1994 when Russia brokered a ceasefire, by which time ethnic Armenians had taken control of the region.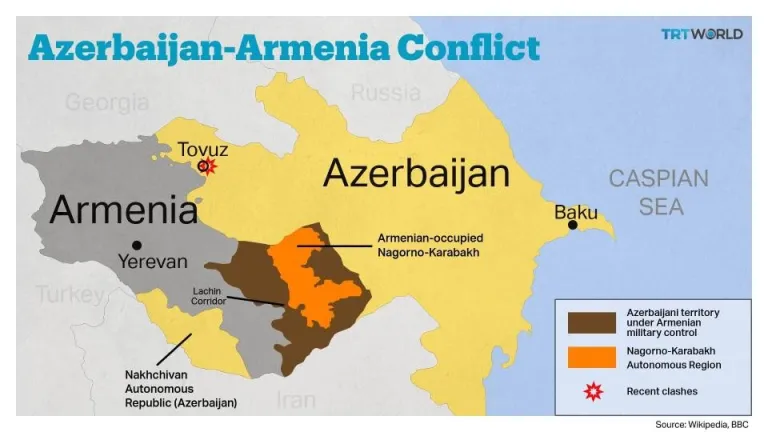 While the area remains in Azerbaijan, it is today governed by separatist Armenians who have declared it a republic called the "Nagorno-Karabakh Autonomous Oblast"
3) Zaporizhzhia nuclear power plant: It is located on the banks of the Dnieper river, just 200 kilometers from the conflicted Donbas region where Russian-backed separatists and Ukrainian forces have been fighting.
Zaporizhzhya is one of the four operating NPPs in the country and has been operating since 1984
It is Europe's largest NPP.
4) Dornier 228: it is a twin- turbodrop utility aircraft of the STOL (Short-Take off and Landing) variety.
It is capable of day and night operations, short take-off and landing, and can land and take off from semi-prepared runways. It is made in India.
5) SMILE-75 initiative: The Ministry of Social Justice & Empowerment, Government of India, has identified 75 Municipal Corporations to implement comprehensive rehabilitation of persons engaged in the act of begging under "SMILE: Support for Marginalised Individuals for Livelihood and Enterprise" named as "SMILE-75 Initiative".
It has allocated a total budget of Rs. 100 crore for the SMILE project for the coming years till 2025-26.