Context:
The 6.5-meter-tall Indian National Emblem was just displayed by the Prime Minister of India atop the new Parliament building that is still under construction.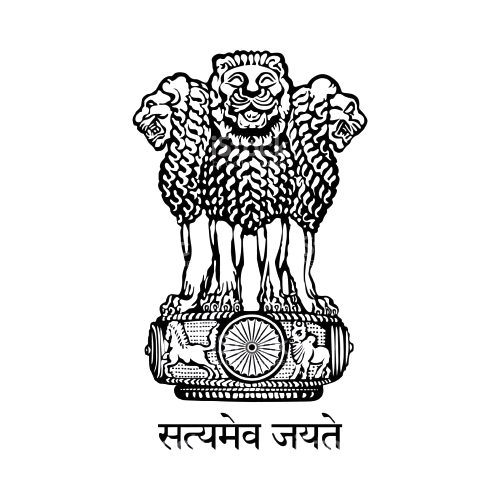 History of National Emblem :-
The third century BC serves as the historical foundation for the National Emblem. Ashoka, the third Mauryan Emperor, was a great conqueror who founded India's first real empire.
Emperor Ashoka embraced Buddhism after witnessing the endless bloodshed his quests wrought over the country. Thereafter, instead of conquests and wars, he made non-violence, spiritualism, compassion and peaceful co-existence the cornerstones of his administration.
To spread the teachings of Buddhism to his people, he built numerous sculptures and stone carvings all across his kingdom. The Mauryan Emperor Ashoka built the Lion Capital in 250 BC to commemorate the location where Buddha taught his five pupils the Dharma, who then disseminated the great monk's teachings throughout the world.
Features of the National Emblem :-
The State Emblem is an adaptation of the Lion Capital of Asoka at Sarnath. In the original, there are four lions, mounted back to back, on a circular abacus, which itself rests on a bell-shaped lotus. The frieze of the abacus has sculptures in high relief of an elephant, a galloping horse, a bull and a lion separated by intervening Dharma Chakras.
The profile of the Lion Capital showing three lions mounted on the abacus with a Dharma Chakra in the centre, a bull on the right and a galloping horse on the left, and outlines of Dharma Chakras on the extreme right and left. It was adopted as the State Emblem of India on January 26, 1950. The bell-shaped lotus was omitted.
The motto Satyameva Jayate, which means 'Truth Alone Triumphs', written in Devanagari script below the profile of the Lion Capital is part of the State Emblem of India. For a country, the national emblem is a symbol of authority and represents the basis of its constitutional philosophy.
Significance of the National Emblem :-
Over 1 billion Indians find inspiration and a sense of pride in their country from the national emblem. The three lions stand tall and proclaim the country's commitment to peace, justice, and tolerance.  In its structure the Emblem accentuates the fact that India is a confluence of cultures, its heritage is seeped into the austere spiritual doctrines of Buddhism along deep appreciation for the philosophical canons from the Vedas.
It is important to prevent unauthorized individuals from misusing the emblem because it serves as the government of India's official seal of authority. State Emblem of India (Prohibition of Improper Use) Act, 2005, prohibits improper use of State Emblem of India for professional and commercial purposes and for matters connected therewith or incidental thereto.
Anyone found guilty of such disrespect may receive a sentence of up to two years in prison and a fine of up to 5000 rupees.