1) Chelonoidis phantasticus: it means "fantastic giant tortoise". Commonly called the Fernandina Island Galápagos giant tortoise, the species was so far known only from a single individual, collected in 1906.
It has been named Fernanda after the Fernandina Island where it was discovered.
The IUCN listed it as critically endangered & possibly extinct.
Its habitat is largely dry brush land at lower elevations, but much of that habitat has been destroyed by extensive lava flows.
2) Fernandina Island: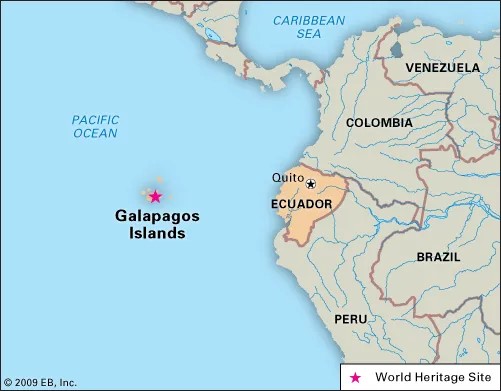 Fernandina Island is an active volcano that stands alone on the western periphery of the Galápagos Archipelago. It is reputed to be the largest pristine island on Earth.
3) Sant Tukaram Maharaj: he was a 17th-century Bhakti saint and Marathi poet from Maharashtra.
Tukaram is best known for his devotional poetry called Abhanga and community-oriented worship with spiritual songs known as kirtans.
His work is central to the Warkari sect spread across Maharashtra. He is also credited with starting the Wari pilgrimage.
His message about a casteless society and his denial of rituals had led to a social movement.
4) Ancovax: The Agriculture Ministry on Thursday unveiled India's first Covid-19 vaccine for animals.
Developed by the Hisar-based National Research Centre on Equines, the vaccine, called Ancovax, can protect animals against the Delta and Omicron variants of SARS-CoV-2.
It is an inactivated vaccine developed using an infectious part of the Delta variant.
In addition, it uses Alhydrogel as an adjuvant to boost the immune response.
5) Line of Credit (LOC): India has provided $55mn line of credit to Sri Lanka for import of fertilizers.
The Line of Credit is not a grant but a 'soft loan' provided on concessional interest rates to developing countries, which has to be repaid by the borrowing government.
The LOCs also helps to promote exports of Indian goods and services, as 75% of the value of the contract must be sourced from India.