1) Ramsay Hunt syndrome: Ramsay Hunt Syndrome is neurological disease in which a virus – Varicella Zoster – causes inflammation of the nerves involved in facial movements.
When the nerves get inflamed, they lose their ability to function, leading to temporary facial palsy or paralysis. What it means is that facial muscles in the infected person cannot receive necessary signals to function properly.
There are 12 cranial nerves in the body. Ramsay Hunt Syndrome is the viral infection impacting the 7th cranial nerve that is involved in facial movements.
2) Brahmos: BrahMos is a joint venture between the Defence Research and Development Organisation of India (DRDO) and the NPOM of Russia. BrahMos is named on the rivers Brahmaputra and Moskva.
It is a two-stage (solid propellant engine in the first stage and liquid ramjet in second) missile.
It is a multiplatform missile i.e it can be launched from land, air, and sea and multi capability missile with pinpoint accuracy that works in both day and night irrespective of the weather conditions.
It operates on the "Fire and Forgets" principle i.e it does not require further guidance after launch.
Brahmos is one of the fastest cruise missile currently operationally deployed with speed of Mach 2.8, which is nearly 3 times more than the speed of sound.
3) State Food Safety Index: SFSI was started from 2018-19 with the aim of creating a competitive and positive change in the food safety ecosystem in the country.
The index is developed by FSSAI (Food Safety and Standards Authority of India) to measure the performance of states on five significant parameters of Food Safety.
The parameters include Human Resources and Institutional Data, Compliance, Food Testing – Infrastructure and Surveillance, Training & Capacity Building and Consumer Empowerment.
Tamil Nadu topped the State Food Safety Index followed by Gujarat and Maharashtra.
4) Angkor Wat: Angkor Wat is a temple complex in Cambodia and one of the largest religious monuments in the world.
It was originally constructed as a Hindu temple dedicated to the god Vishnu for the Khmer Empire, it was gradually transformed into a Buddhist temple towards the end of the 12th century.
It was built by the Khmer King Suryavarman II in the early 12th century in Yaśodharapura (present-day Angkor), the capital of the Khmer Empire, as his state temple and eventual mausoleum.
It is a UNESCO World Heritage Site.
5) Aegean sea: Recently, Turkish President warned Greece to demilitarize islands in the Aegean Sea.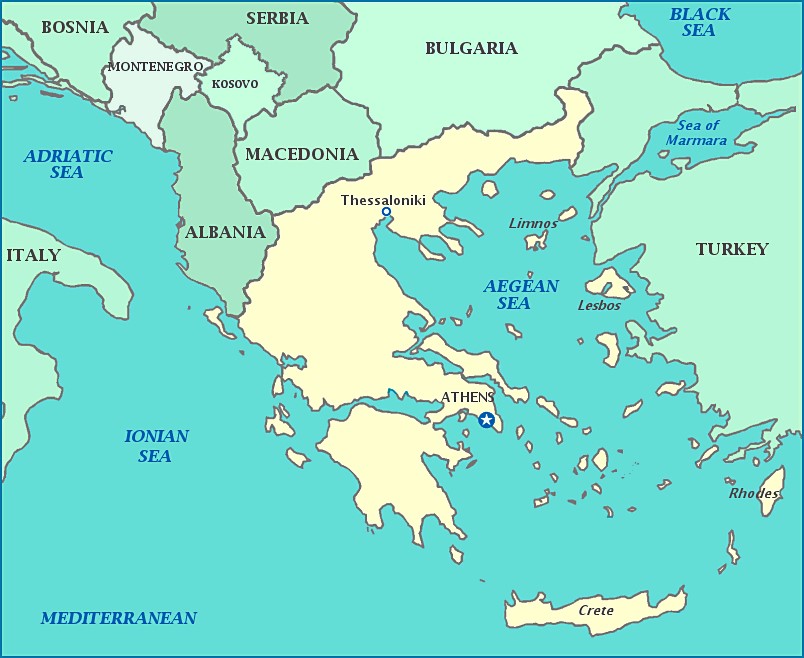 Aegean Sea an arm of the Mediterranean Sea, located between the Greek peninsula on the west and Asia Minor on the east.
The Aegean is connected through the straits of the Dardanelles, the Sea of Marmara, and the Bosporus to the Black Sea, while the island of Crete can be taken as marking its boundary on the south.