1) Aneurysm:  is a swelling of the arteries and veins in any part of the body, and is caused by weakening of the walls. It occurs most commonly in the aorta, back of the knees, brain or intestines. If the aneurysm gets ruptured, it can even cause internal bleeding and stroke.
A device called flow diversion stent is a new innovative intervention for treatment of aneurysm for the initial stages, when it has not ruptured.
A cylindrical, metallic mesh stent is placed inside the sac of the parent blood vessel to divert the blood flow from the aneurysm. The diversion is aimed at preventing rupture.
2) Windfall tax: is a tax levied by governments against certain industries when economic conditions allow those industries to experience above-average profits.
The purpose is to redistribute excess profits in one area for the greater social good; however, this can be a contentious ideal.
3) Vertical and horizontal reservations: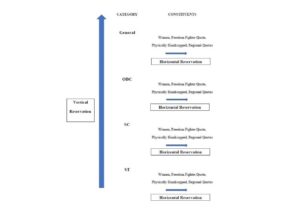 Reservation for Scheduled Castes, Scheduled Tribes, and Other Backward Classes is referred to as vertical reservation. It applies separately for each of the groups specified under the law.
Horizontal reservation refers to the equal opportunity provided to other categories of beneficiaries such as women, veterans, the transgender community, and individuals with disabilities, cutting through the vertical categories
4) Apocalypse of heat: temperatures across Europe are soaring from Spain to the British Isles and spreading east. Wildfires stoked by the heat are burning in many countries, and much of the continent is in the throes of a lengthy drought
UK recorded its highest temperature ever, going past 40 degrees Celsius for the first time
Heat waves in Europe are increasing in frequency and intensity at a faster rate than almost any other part of the planet, including the Western United States.
5) Wayanad Wildlife Sanctuary: Located in Kerala, Wayanad Wildlife Sanctuary (WWS) is an integral part of the Nilgiri Biosphere Reserve. It was established in 1973.
Nilgiri Biosphere Reserve was the first from India to be included in the UNESCO designated World Network of Biosphere Reserves (designated in 2012).
Spread over 344.44 sq km, Wayanad Wildlife Sanctuary is contiguous to the tiger reserves of Nagerhole and Bandipur of Karnataka and Mudumalai of Tamil Nadu.
Kabini river (a tributary of Cauvery river) flows through the sanctuary.