1) CAPSTONE: NASA'S new satellite, launched on Rocket Lab's Electron rocket from the Rocket Lab Launch Complex 1, is heading toward an orbit intended in the future for Gateway, a Moon-orbiting outpost. It is a microwave oven-sized CubeSat weighing just 55 pounds (25 kg).
CAPSTONE aims to help reduce risk for future spacecraft by validating innovative navigation technologies, and by verifying the dynamics of the halo-shaped orbit.
The orbit is known as a near-rectilinear halo orbit (NRHO). It is significantly elongated, and is located at a precise balance point in the gravities of Earth and the Moon. This offers stability for long-term missions like Gateway,
2) Kurds: At an estimated 25 million to 35 million population, they are the world's largest stateless ethnic group.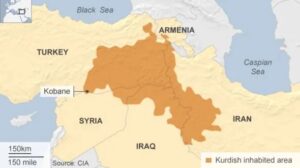 The majority among the Kurdish people today are Sunni Muslim, but there are adherents of other faiths too, including Sufism and other mystical practices.
They live in the highlands of southern and eastern Turkey, northern Iraq, the northeastern Syria, northwestern Iran, and parts of south Armenia, and are a minority in each of these countries. Small communities live in Georgia, Kazakhstan, Lebanon, and eastern Iran as well.
The Kurds have never achieved nation-state status, except in Iraq, where they have a regional government called Iraqi Kurdistan. They have called for an autonomous Kurdistan.
3) mRNA vaccines: trick the body into producing some of the viral proteins itself.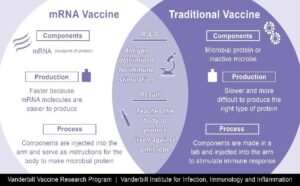 They work by using mRNA, or messenger RNA, which is the molecule that essentially puts DNA instructions into action.
Inside a cell, mRNA is used as a template to build a protein.
4) Constitutional morality: it provides a principled understanding for unfolding the work of governance. It specifies norms for institutions to survive and an expectation of behaviour that will meet not just the text but the soul of the Constitution. It also makes the governing institutions and representatives accountable.
5) Nadaprabhu Kempegowda: he is a 16th century chieftain of the Vijayanagara Empire.
He is credited to be the founder of Bengaluru.
Kempegowda is also known to have developed around 1,000 lakes in the city to cater to drinking and agricultural needs.