1) Masked Aadhar: Masked Aadhaar numbers are created by substituting the first eight digits of the Aadhaar number with characters such as "xxxx-xxxx," leaving only the final four digits exposed.
The Ministry of Electronics and Information Technology Sunday withdrew an advisory issued by the Aadhaar agency which cautioned people to not share a photocopy of the document with entities such as hotels and cinema halls owing to the possibility of "misuse"
2) Anticipatory bail: The provision of anticipatory bail under Section 438 was introduced when Criminal Procedure Code (CrPC) was amended in 1973.
As opposed to ordinary bail, which is granted to a person who is under arrest, in anticipatory bail, a person is directed to be released on bail even before arrest made.
The Supreme Court (SC) ruled that no time limit can be set while granting anticipatory Bail and it can continue even until the end of the trial.
It is issued only by the Sessions Court and High Court.
3) Passive funds: it is an investment vehicle that tracks a market index, or a specific market segment, to determine what to invest in.
Unlike with an active fund, the fund manager does not decide what securities the fund takes on.
This normally makes passive funds cheaper to invest in than active funds, which require the fund manager to spend time researching and analysing opportunities to invest in.
Tracker funds, such as ETFs (exchange traded funds) and index funds fall under the banner of passive funds.
4) Nagorno-Karabakh: it is part of Azerbaijan, but its population is majority Armenian.
As the Soviet Union saw increasing tensions in its constituent republics in the 1980s, Nagorno-Karabakh voted to become part of Armenia – sparking a war which stopped with a ceasefire in 1994.
Since then, Nagorno-Karabakh has remained part of Azerbaijan but is controlled by separatist ethnic Armenians backed by the Armenian government.
5) System of Rice Intensification: it involves cultivating rice with as much organic manure as possible, starting with young seedlings planted singly at wider spacing in a square pattern; and with intermittent irrigation that keeps the soil moist but not inundated, and frequent inter cultivation with weeder that actively aerates the soil.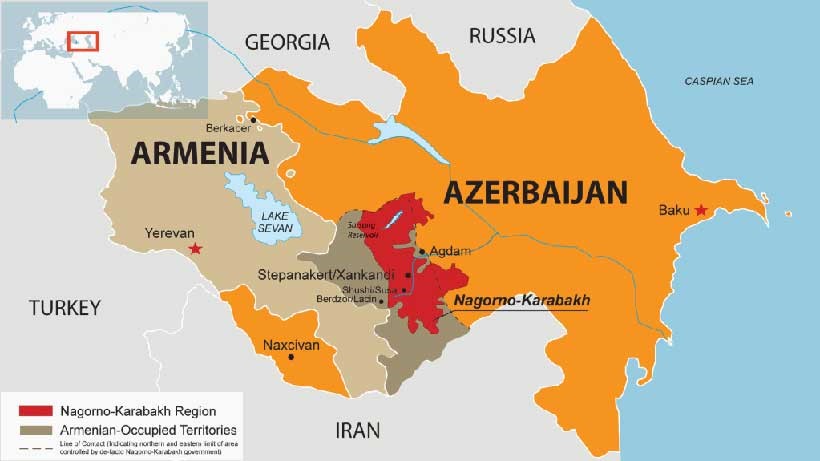 SRI is not a standardised, fixed technological method.
It is rather a set of ideas, a methodology for comprehensively managing and conserving resources by changing the way that land, seeds, water, nutrients, and human labour are used to increase productivity from a small but well-tended number of seeds.