Civil Registration System (CRS): CRS 202o was realeased  a month before schedule
The CRS collates data on all births and deaths registered with local authorities across India.
The CRS report is released by the Registrar-General of India.
It releases its report around 18 months after a year ends.
Office of Profit: The office of profit has been interpreted as a position that brings to the office-holder some financial gain, remuneration or benefit. The amount of such profit is immaterial.
The concept forbids members of the legislature from accepting an office of profit under the executive so as to maintain the autonomy of the legislature and preserve the separation of powers.
The constitution does not explicitly define the phrase.
Nordic countries: It is a geographical and cultural region in Northern Europe and the North Atlantic.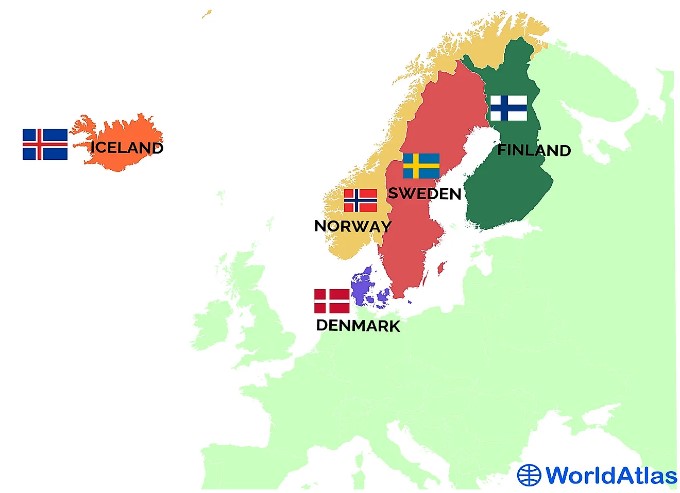 It includes the sovereign states of Denmark, Finland, Iceland, Norway and Sweden; the autonomous territories of the Faroe Islands and Greenland; and the autonomous region of Aland.
The Indian Prime Minister participated in the 2nd India-Nordic Summit at Copenhagen in Denmark.
FSSAI: Established under Food Safety and Standards, 2006, the FSSAI handles food-related issues including ensuring the safe availability of food for human consumption.
It is an autonomous body under the Ministry of Health and Family Welfare that is responsible for promoting and protecting public health through various regulations and supervisions of food safety.
Coalition for Disaster Resilient Infrastructure (CDRI): India initiated CDRI as a global partnership of 27 countries. India officially launched the CDRI at the 2019 UN Climate Action Summit in New York on 23 September 2019.
It is an international coalition of countries, UN agencies, multilateral development banks, the private sector, and academic institutions to promote disaster-resilient infrastructure.
Headquarters: New Delhi, India (Interim Secretariat)
The World Bank and the Green Climate Fund also supported the launch.